jamesthedog
This arrived in the post a little over an hour ago: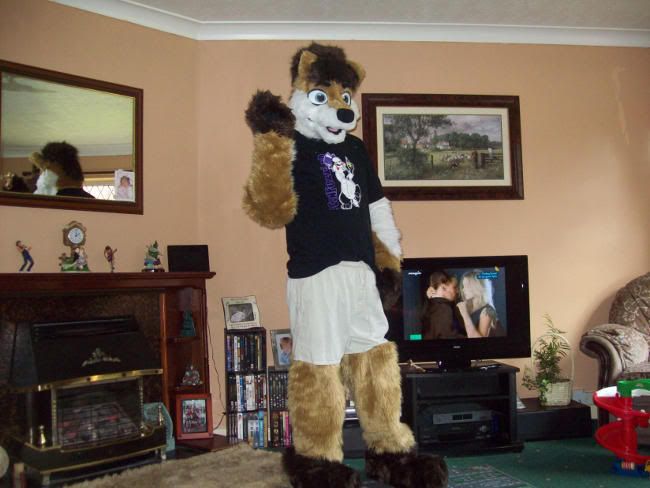 I love it already! It's absolutly brilliant! So looking forward to being able to wear it out and about- hopefully making my debut at the Leeds meet next month, if not then you'll definately be seeing plenty of me at Confuzzled!
Note to self: never try and use a digital camera while in suit again!